The Benefits Of A Map
Pre-Installation Mapping
Sap mappers can visit your woods before or during your install to help map the following:
boundaries
roads
flagged conductors, pump lines or mainlines
proposed collection points, pump stations or booster locations
Having a digital map of some or all of these features can greatly help an install crew in efficiently laying out and constructing your system.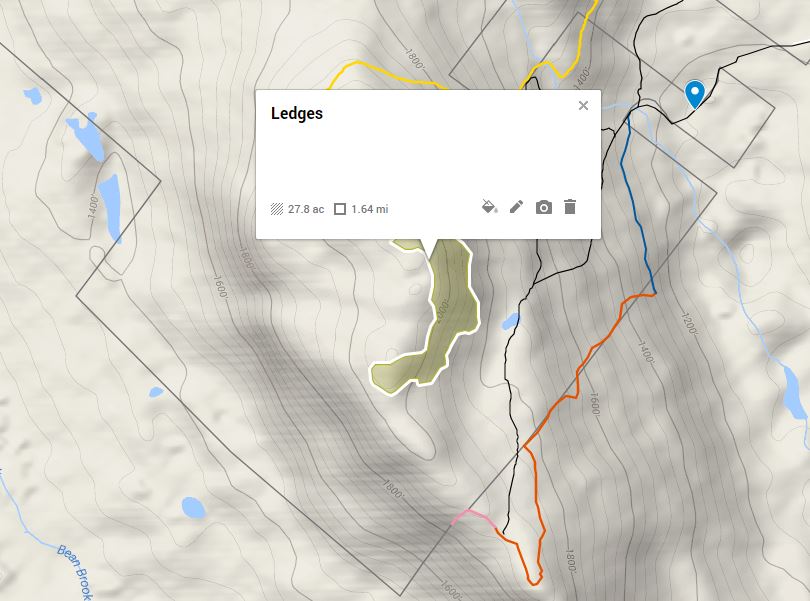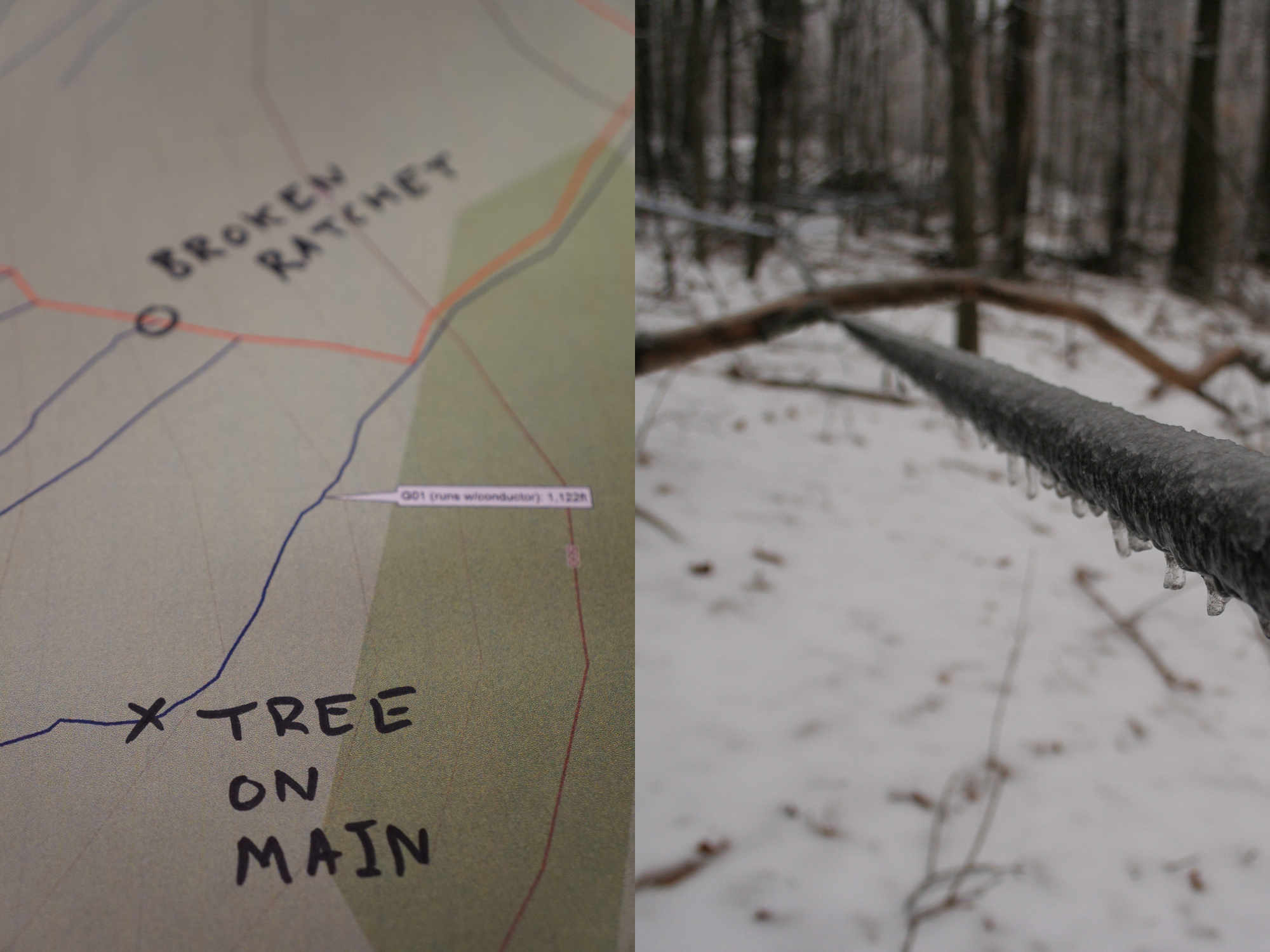 Maintenance
With a crew armed with a Sap Mappers Map, be it digital or paper, you will find the following benefits.

During pre-season inspections cataloging the list and locations of all necessary repairs becomes an easy task. If you've ever walked an entire line with chainsaw in hand searching for a downed tree, only to find the tree three lines over, you will immediately appreciate the benefits.

Replacing mainline, laterals or drop lines? Keep track of which lines have been completed, produce more accurate orders for materials and better estimate amount of time to complete these projects.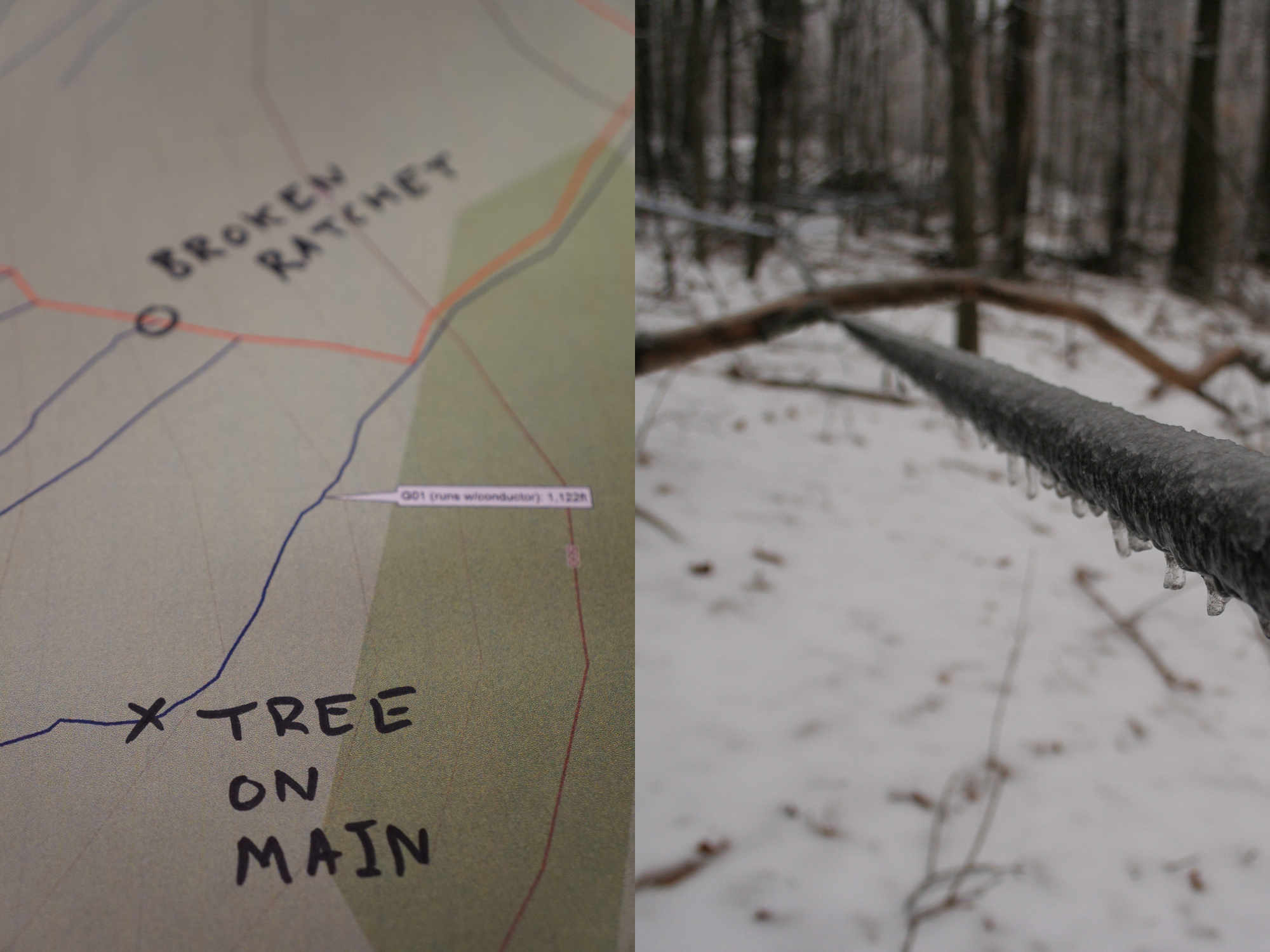 Tapping & Pulling Spouts
Prevent missed mainlines and Ys, tapping on the wrong system or missing system isolator valves.

Tracking headway becomes easy when you record progress as you go. Keep a closer eye on completion dates to avoid missing runs.

Keep new crew members working systematically and efficiently.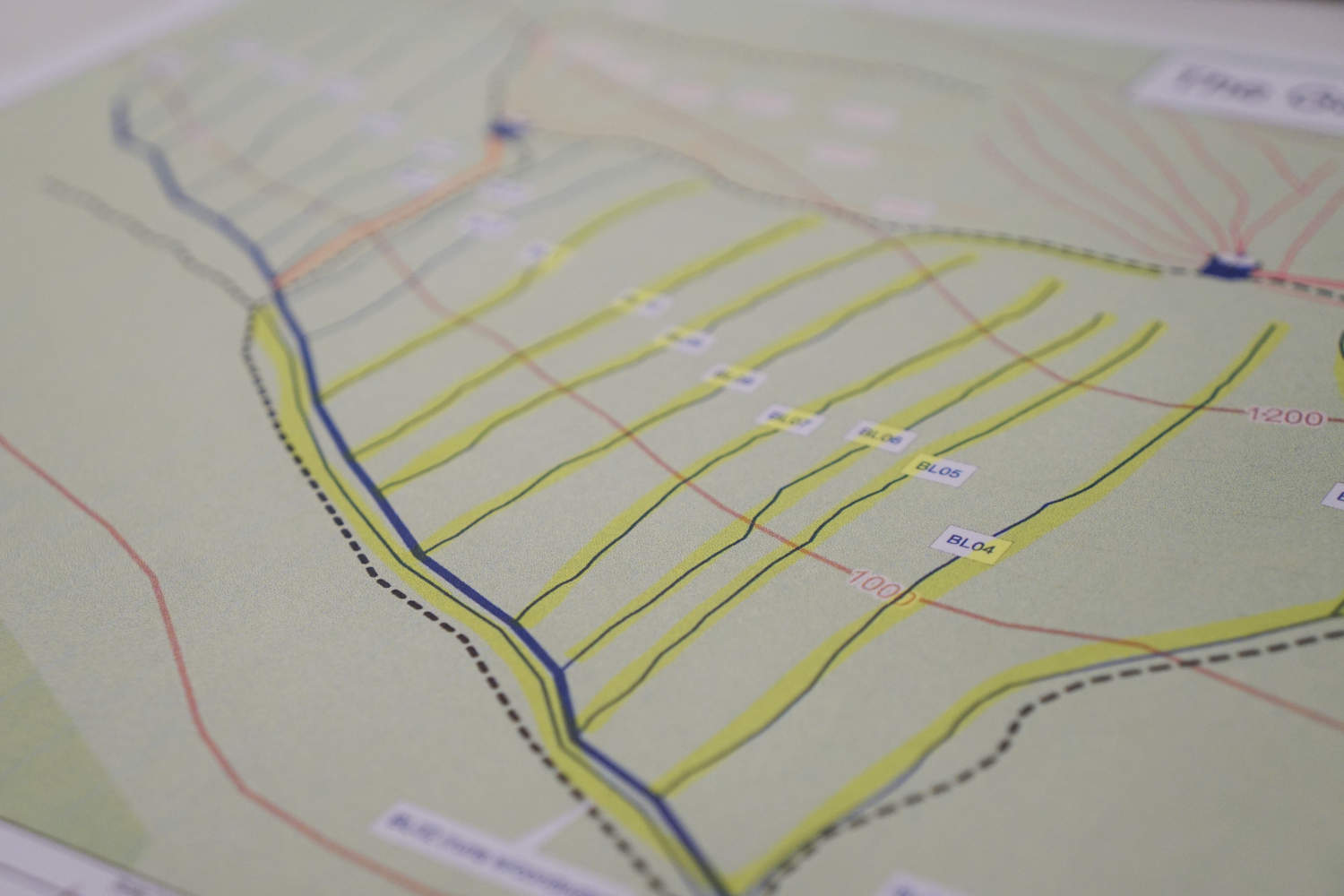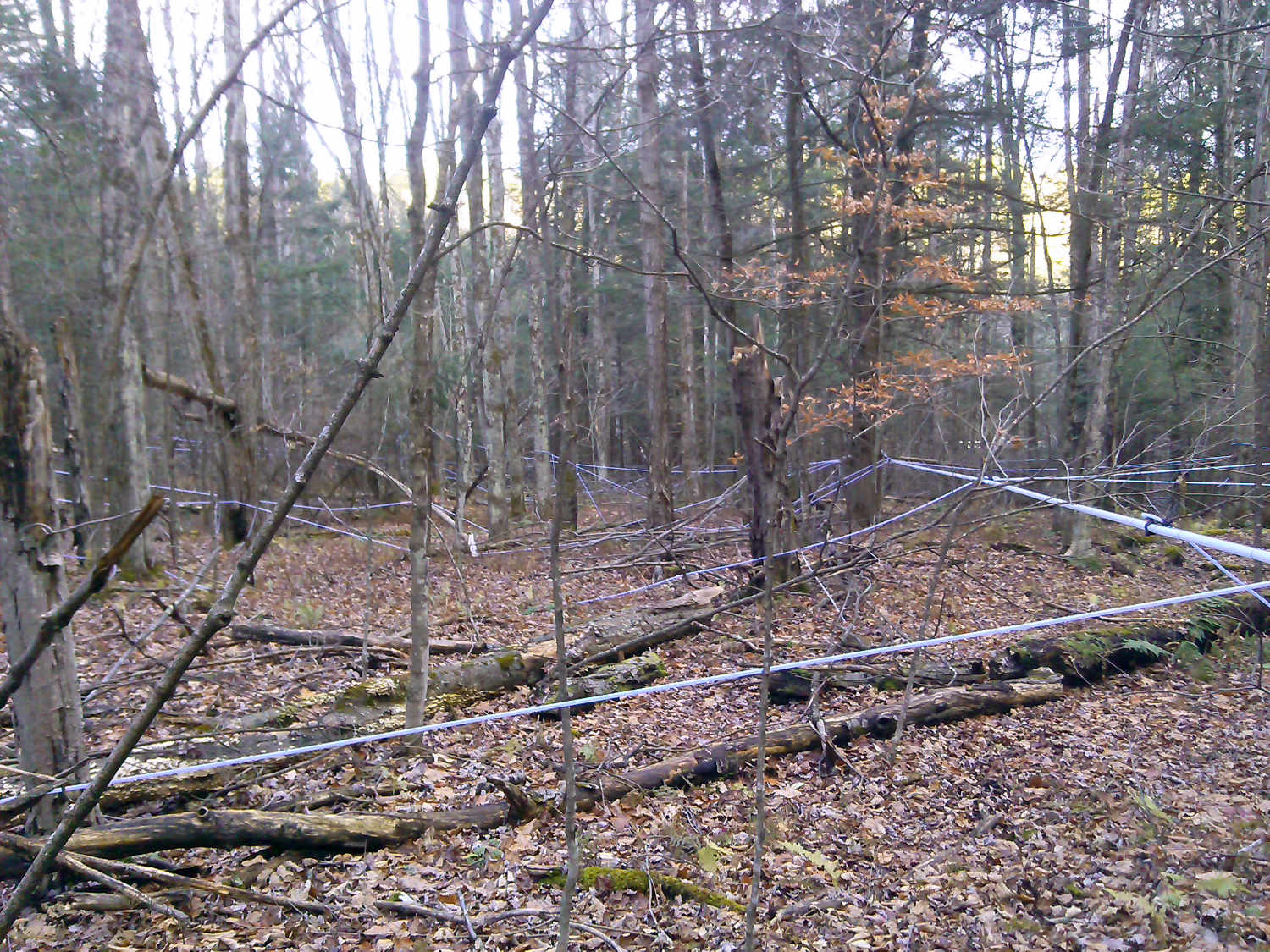 Leak Checking & Repairs
Eliminate double walked lines, and greatly increase the speed at which a system may be checked. Ask how!

When mid-season issues requiring fixes are discovered (broken wire, trees down on mainlines or conductors, leaking saddles etc) relaying the location of the necessary fix to other crew members becomes quick and precise allowing for immediate repair and minimized down time.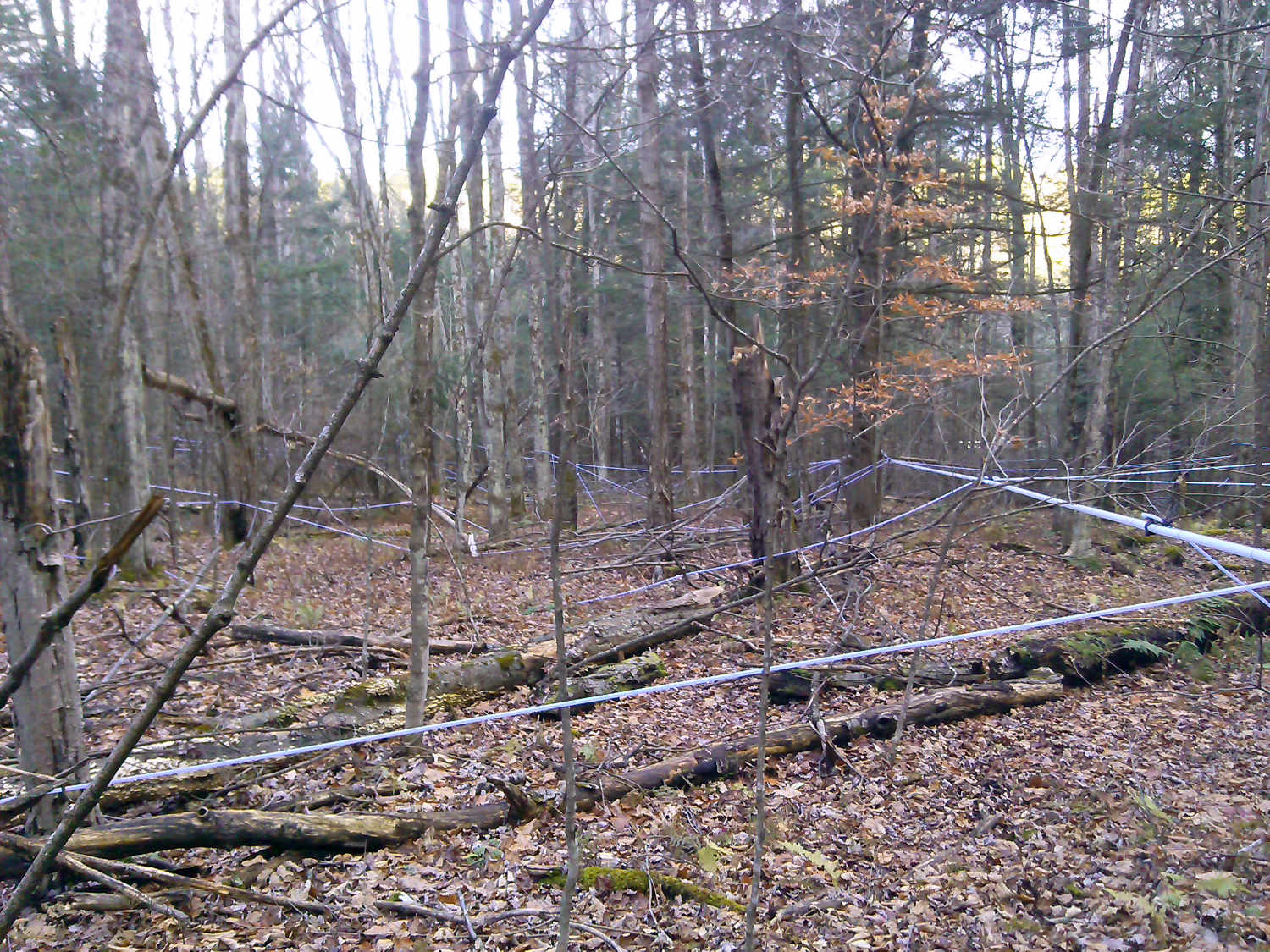 Additional Benefits
A professionally printed large scale Sap Mappers map for the sugarhouse wall makes
a great conversation piece and impresses visitors.
Have visitors who want to tour your woods? Hand them a map and send them out.
Applying for Organic? Many certifying agencies request maps of your various stands, buildings and roads.
**See NOFA/VOF Organic Maple Syrup and Sap Production Guidelines Page 5 Item J**
Help your forester or logger when you have them on site for projects.
Easily identify missed areas, over-spaced lines, or
begin laying out future expansions.